You can develop computer vision software quickly and efficiently
Over the last 5 years I helped thousands of developers, researchers, students and companies around the world to build computer vision projects in the easiest and most efficient way.
If you need help finding a solution for your project or you need custom code written for your needs.
Ideal for students/developers/startups
The best way to learn and build projects by yourself, it's through the dedicated courses that you'll find here.
Ideal for small/medium companies
Do you want to delegate the development of your Software or Prototype?
Here some samples of projects you can build…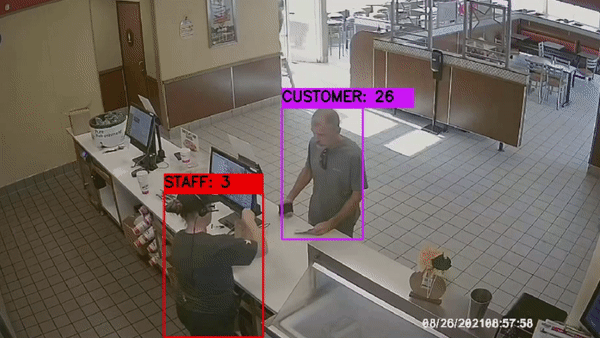 You can detect people, count customers, the gender, estimate their age, detect the distance and more… anything that the camera sees, the computer understands.
Livestock farming also becomes smart. You can track the animals, verify the water resources and the animal welfare just to name a few.
You can track sports stats: players position on the field, ball movement, scores, and any statistic related to the specific sport.
You can integrate computer vision on manufacturing to check the quality of your products.
You can detect and track the vehicles, their direction, speed, type (if car, bus, truck, motorbike or other) and get different types of stats.
You can use a drone to automatically analyze a plantation.
You can for example: count crops and estimate their homogeneity.
Learn to build your own Software
Join the FREE Workshop Computer Blueprint where I'll teach you how to build a Computer Vision Software to detect and track any object.
I'm a Computer Vision Consultant, Developer and Course Instructor.

Founded

pysource.com

in 2017 to help companies and freelancers to build easily and quickly, efficient Computer Vision software.

150+ Videos and Articles

released about Computer Vision.

80k+ people per month

access our content.

4+ Million

YouTube views

Collaborated with Universities for Research projects, Freelancers, Business owners and have

clients from more than 25 different countries

.